Parent Teen Mindset Show podcast supports parents who struggle with teens & young adults. We cover topics to help parents with practical approaches to communicating and raising their teenager in our challenging post-Covid world. Topics include: depression & anxiety, conscious parenting, mindset for teens, self care for parents and teens, impacts of cell phones and social media, video game addiction, drug and alcohol abuse, health and wellness, trauma and abuse, youth wellness, grief, and many more.
Episodes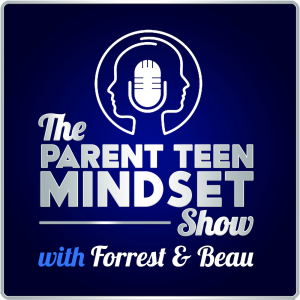 Thursday Feb 18, 2021
Thursday Feb 18, 2021
Topic: Raising Teens in a Divided World
**We go LIVE on Facebook from Forrest Folen's page on Wednesday, Feb. 17th at 6:30 pm PST / 8:30 CST / 9:30 EST.**
As we've all seen this year, division was IN OUR FACES. It's a confusing time for everyone, especially for our teens and young adults.
Anthony Steel will be joining us to openly discuss issues surrounding DIVISION in race, religion, politics, and how we can be role models to our teens in a way that brings people together so they can heal and respect and honor each others differences.
Anthony is an inspiring speaker, best-selling author, and successful consultant and entrepreneur. He and his wife, Nichol, have 5 kids (2 of them teens).
Anthony has been a community role model in his hometown of Oceanside, CA for many years. He escaped a life of drugs and gangs to become the best version of himself and a mentor to countless people all over the World.
Anthony, being half white, half black, was born in division...and in unity. He deeply understands the tug-of-war that goes on in parenting teens, race, religion, politics, and has real-world, practical strategies that he lives by he'll be sharing on the podcast.
Bio:
- Proud Father of 5 unbelievable children
- Blessed to be married to Nichole Steel/ high school sweetheart for going on 20 years
- Author/ 2 time best seller/ International on Amazon
- Ex Fitness/ Owner helped impact 10s of thousands through weight release/ transformation
- Currently a E-Commerce Franchise Broker