Parent Teen Mindset Show podcast supports parents who struggle with teens & young adults. We cover topics to help parents with practical approaches to communicating and raising their teenager in our challenging post-Covid world. Topics include: depression & anxiety, conscious parenting, mindset for teens, self care for parents and teens, impacts of cell phones and social media, video game addiction, drug and alcohol abuse, health and wellness, trauma and abuse, youth wellness, grief, and many more.
Episodes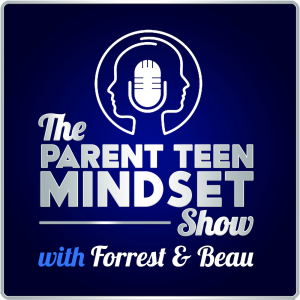 Thursday Apr 01, 2021
Thursday Apr 01, 2021
We interview our very own co-host of the Parent Teen Mindset Show, CEO of Connective Human, Beau Blouin, to learn about how he's impacting communities by connecting companies and corporations to non-profits to impact communities. 
Beau takes us on his personal journey from troubled teen to marine to community impact machine!
For more on Connective Human visit: https://connectivehuman.com
To stay up to date on the awesome murals, art projects, and other Connective Human events, you MUST check out their Facebook page: https://www.facebook.com/connectivehuman
Watch some videos of Connective Human's team building events in action: https://connectivehuman.com/muralteambuilding/
Thank-you for listening to the Parent Teen Mindset Show!
Please join our private Facebook group for more support with your teen here: Parents of Awesome Teens with Anxiety, Depression, and Low Self-Esteem
If you need help or coaching for your teen, go here: https://www.parentteenmindsetshow.com/p/coaching/
To become a Patron of the show, click here: https://patron.podbean.com/theparentteenmindsetshow
Corporate team building or non-profit company?  Go here: https://connectivehuman.com