Parent Teen Mindset Show podcast supports parents who struggle with teens & young adults. We cover topics to help parents with practical approaches to communicating and raising their teenager in our challenging post-Covid world. Topics include: depression & anxiety, conscious parenting, mindset for teens, self care for parents and teens, impacts of cell phones and social media, video game addiction, drug and alcohol abuse, health and wellness, trauma and abuse, youth wellness, grief, and many more.
Episodes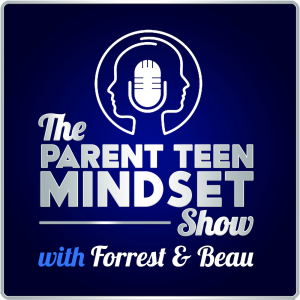 Thursday Mar 18, 2021
Thursday Mar 18, 2021
In this episode, Matt Gil, breaks down why we are in a dysfunctional state of communication with our teens, and what we may be perceiving as anger underneath it has hurt, fear, and a mountain of other emotions. 
Matt takes us step-by-step on a journey helping us to understand what it means to create a safe space for dialogue to occur, and how we as parents can empathize and create new agreements of love and understanding with our teens. 
Connect with Matt on Instagram: @mateogil
Thank-you for listening to the Parent Teen Mindset Show!
Please join our private Facebook group for more support with your teen here: Parents of Awesome Teens with Anxiety, Depression, and Low Self-Esteem
If you need help or coaching for your teen, go here: https://www.parentteenmindsetshow.com/p/coaching/
To become a Patron of the show, click here: https://patron.podbean.com/theparentteenmindsetshow
Corporate team building or non-profit company?  Go here: https://connectivehuman.com