Parent Teen Mindset Show podcast supports parents who struggle with teens & young adults. We cover topics to help parents with practical approaches to communicating and raising their teenager in our challenging post-Covid world. Topics include: depression & anxiety, conscious parenting, mindset for teens, self care for parents and teens, impacts of cell phones and social media, video game addiction, drug and alcohol abuse, health and wellness, trauma and abuse, youth wellness, grief, and many more.
Episodes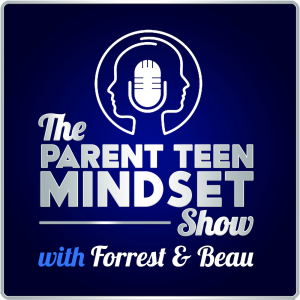 Wednesday Jun 02, 2021
Wednesday Jun 02, 2021
In Episode 19 of the Parent Teen Mindset Show we interview Tim Ware. 
Mr. Ware is a former professional athlete, and currently the Coordinator for School Safety and Security for the San Diego County Office of Education. 
After Mr. Ware retired from professional football, he started in the criminal justice system as a deputy probation officer.  He was then hired to bring his expertise to the schools to work with the youth. 
Mr. Ware and his wife are a team, and they've worked together to teach teens and young adults using biblical principles. 
Mr. Ware speaks today representing himself and his family, and is not speaking representing the San Diego County Office. 
To enroll your teen in the next TEEN MINDSET TRANSFORMATION LIVE, ONLINE 8-WEEK COURSE w/ Coach Forrest Folen text "TEEN" to 760-593-4238.