Parent Teen Mindset Show podcast supports parents who struggle with teens & young adults. We cover topics to help parents with practical approaches to communicating and raising their teenager in our challenging post-Covid world. Topics include: depression & anxiety, conscious parenting, mindset for teens, self care for parents and teens, impacts of cell phones and social media, video game addiction, drug and alcohol abuse, health and wellness, trauma and abuse, youth wellness, grief, and many more.
Episodes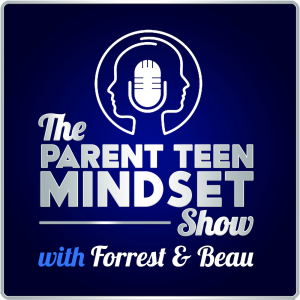 Thursday May 13, 2021
Thursday May 13, 2021
In today's episode we speak with Richard Capriola, author of the book, "The Addicted Child - A Parents Guide to Adolescent Substance Abuse".
We cover addiction topics such as:
How accessible are drugs to your teen
How drugs work within your child's brain
The warning signs your teen may be hiding their drug or alcohol use
Is there treatment available?
What is the social stigma involved with drug and alcohol substance abuse disorders?
If your teens do drink or use drugs, isn't it safer at home under supervision?
How to get help if you suspect your teen might be in danger
Richard Capriola has been an addictions counselor for over two decades.
He worked as an addictions counselor at Menninger Clinic in Houston for 11 years where he treated both adolescents and adults diagnosed with substance use disorders.
Social Media:
To enroll your teen in the next TEEN MINDSET TRANSFORMATION LIVE, ONLINE 8-WEEK COURSE w/ Coach Forrest Folen text "TEEN" to 760-593-4238.