Parent Teen Mindset Show podcast supports parents who struggle with teens & young adults. We cover topics to help parents with practical approaches to communicating and raising their teenager in our challenging post-Covid world. Topics include: depression & anxiety, conscious parenting, mindset for teens, self care for parents and teens, impacts of cell phones and social media, video game addiction, drug and alcohol abuse, health and wellness, trauma and abuse, youth wellness, grief, and many more.
Episodes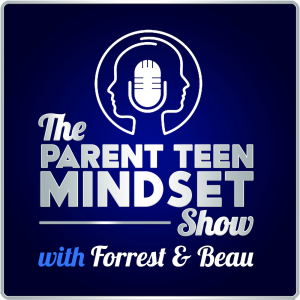 Thursday Apr 15, 2021
Thursday Apr 15, 2021
In Episode 13, Rish Tandapany, brings a high-level, global view to the problems we face as a society and in our education system today. 
What are the strengths and weaknesses in the West, and in the East?
Rish gets us to think deeply about the relationships we have, our need for more communication, and how we can bridge the gap to create a more cohesive future for our children and teens. 
Rish Tandapany is the Founder of Trynkle, a boutique thought consultancy in Asia. 
Rish founded Trynkle in 2020 after serving in various leadership roles within the investment banking and brokerage industries globally.
In addition, he currently advises multiple ThinkTanks, EdTech and FinTech startups in Asia including several education institutes. 
Rish is a qualified NLP Master and psychotherapist who currently spends most of his time in Asia helping the sociology, education and neuroscience movements there.
How the pandemic has changed our kids' mentalities and behaviours
The power of teaching teenagers adult concepts to prepare them for real life - example mindfulness, creative thinking, NLP
A New Wave of Education. 

Rish

's reform.
Shaping our concept of society with our kids

Asia vs The West. Tradition vs Modernism

Instilling a sense of happiness more than "success"
Website: www.trynkle.com
Instagram: @asktrynkle
Facebook: https://www.facebook.com/AskTrynkle
Youtube: https://www.youtube.com/channel/UCoth03h2xEaeSmbWCzVGHzQ/featured
Thank-you for listening to the Parent Teen Mindset Show!
Please join our private Facebook group for more support with your teen here: Parents of Awesome Teens with Anxiety, Depression, and Low Self-Esteem
If you need help or coaching for your teen, go here: https://www.parentteenmindsetshow.com/p/coaching/
To become a Patron of the show, click here: https://patron.podbean.com/theparentteenmindsetshow
Corporate team building or non-profit company?  Go here: https://connectivehuman.com